A Message from the President – December 7, 2020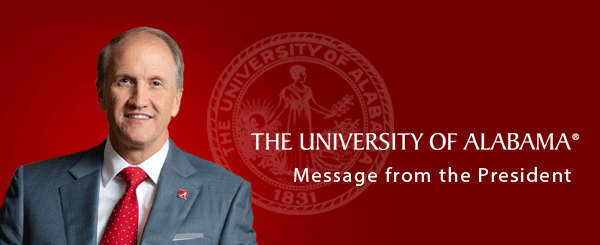 Dear Students,
As I reflect on the fall semester, I am immensely proud of all you overcame and accomplished. I hope you will be encouraged by this video message in honor of your outstanding efforts and in tribute to our fall 2020 graduates.
Wherever you are during the break, we remain Tide Together in the spirit of the Capstone.
Happy Holidays!
Stuart R. Bell
President